Tim &
Elissa's

Home Page

Silk Scarves and Communications
<![if !vml]><![endif]>Contents
<![if !vml]>

<![endif]>        Elissa Wellikson's Silk Scarves
<![if !vml]>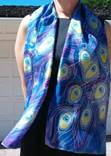 <![endif]>
<![if !vml]>

<![endif]>   KH6N Information
<![if !supportLists]>

<![endif]>Satellite Information
<![if !supportLists]>

<![endif]>Flying Charts
<![if !vml]>

<![endif]>   Favorite Links
     <![if !vml]>

<![endif]>   Sy Wellikson's 80th Birthday!
<![if !vml]>

<![endif]>   Lawyer, Liar, Pants on Fire
          Elissa Wellikson's New Novel!
KH6N Remote Control System
KH6N operates an Amateur Radio Repeater and Remote
Control System in Silicon Valley. The system is located in
Los Altos, California, and includes a 440 MHz Open Repeater
and HF Remote Control System.
The Repeater operates on an output of 440.875 MHz with
and input at 445.875 MHz, 100 Hz PL. It is an Open Repeater
so if you are in the area, feel free to drop by.
KH6N Equipment
The KH6N System is capable of operation on all Amateur Radio
bands from 80 through 2 Meters, with additional equipment in
the shack supporting all bands from 160 Meters through 10 GHz.
<![if !vml]>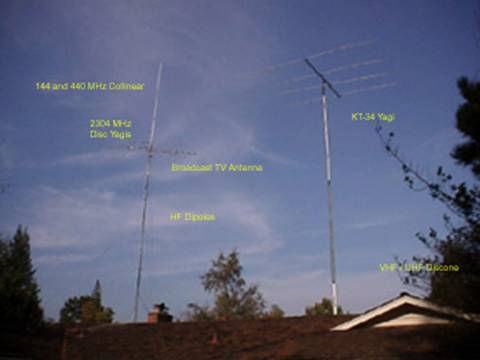 <![endif]>
Equipment Includes:
<![if !vml]>

<![endif]>   KT-34 Yagi for 10, 15, and 20 Meters
<![if !vml]>

<![endif]>   Inverted Vee Dipoles for 80 through 6 Meters
<![if !vml]>

<![endif]>   Vertical Collinear for 144, 440, and 1296 MHz Bands
<![if !vml]>

<![endif]>   Disc Yagis for 2300 MHz Band
<![if !vml]>

<![endif]>   Discone for 45 through 1300 MHz
<![if !vml]>

<![endif]>   10-Foot Parabolic for Various Microwave Bands
<![if !vml]>

<![endif]>   GE MASTR II 440 MHz Repeater System
<![if !vml]>

<![endif]>   Icom IC-706 MK II Transceiver for 160 through 2 Meters
<![if !vml]>

<![endif]>   Icom R-7000 Receiver for 100 KHz to 2 GHz
<![if !vml]>

<![endif]>   Various Microwave Transverters
Favorite Links
<![if !vml]>

<![endif]>   American Radio Relay League
<![if !vml]>

<![endif]>   Aircraft Owners and Pilots Association
<![if !vml]>

<![endif]>   General Dynamics SATCOM Technologies
Last revised: 12 February 2012